MIND IT organization is structured as follows: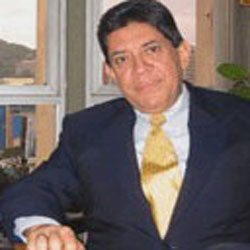 Gonzalo Orellana
(Director)
"Executive with over 40 years' experience in Professional Services and Information Technology Consulting, assisting technical and management responsibility areas in Latin American countries for recognized IT companies such as EDS and IBM. 
Experience in the establishment and development of IT Professional Service Organizations in some countries in the Latin American region.  Information Technology Management, Operations, Applications' development and maintenance. Also implementing information technology projects with leadership on multidisciplinary equipment and international consultants.
Professional with studies in Information Technology areas, System's Integration, Strategic Outsourcing, Systems Management, Sales and Marketing, among them; completed the special program to develop the Business Executive and IT Marketing Services Professional in Dallas, Texas in 1989 at EDS Corporation"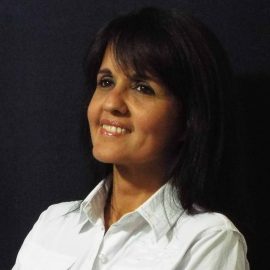 Floriza Ramírez
(Support Center Main Coordinator):
IT Professional with over 25 years of experience in the area, working in companies as Inelectra Communications and Hewlett Packard, focused towards achieving excellence in the management and quality of technology and information operations as well as efficiency and business cost effectiveness; this under organizational schemes, innovation, dynamism and immediate answers to the client's requirements. 
Technical Specialists in Latin America:
MIND IT Consulting has a team of over 50 technical specialist professionals distributed in the Latin America territory, of which more than 65% have a higher education, over 45% have recognized technological certifications, with an average experience of more than 15 years assisting users and technology projects. 
Some of the brands to which technical support is provided are: IBM, HP (HPE), DELL EMC, VMware, Microsoft, RSA, Symantec, Cisco, Oracle, SAP, Juniper, Nett App, CA, Adobe, PeopleSoft, Baan, JD Edwards, Lenovo, Amdocs, Alcatel-Lucent, Ericsson, NEC, Ricoh, Samsung, Toshiba, Xerox, among others.
Technical support offered in different IT areas, among them: Data center, networking, telecommunications, mainframe, midrange, servers, distributed environments, data bases, cloud computing, storage, virtualization, security, backups, administration, project management, others.
Our specialists provide coverage 24 hours a day 365 days a year